Trying to latch onto donors just doesn't work.
In fact, it never did.
Resolve to stop the endless loop of competing for limited resources.
Instead, it's time to start attracting donors. Then you can make an ask more comfortable for both of you.
Donors are on overload!
Some donors are struggling themselves. Others commit their financial resources to many different charities. Certain individuals give only to specific causes. Some people keep their pocketbook locked tight. They don't even give once for fear of even more requests for money. So why try to get blood from turnips?
How many calendars does a donor need anyway? How many sets of fancy return address labels in an electronic age? How many fundraising phone calls while they try to enjoy a quiet evening with their family? How many times do they need their car washed in one week? How many cookies can they eat? How many multi-purpose key-chains would they want? There is little about this kind of interaction that inspires giving. Your charity will set itself apart and begin anew when it starts to captivate its audience and stops trying to latch onto it!
Build a Magnetic Nonprofit.
To be attractive to all stakeholders-not just donors- your nonprofit has to bring its A game. That means pulling people together to work toward a shared purpose. Watch this for more insight.
Now for some research.
The donor management technology recommendation site Software Advice surveyed 2,833 U.S. adults who identified themselves as nonprofit donors. They collected at least 500 responses to each question. One question asked how often nonprofits should request another donation. 41% of respondents believed nonprofits should not ask for more. Another 46% indicated only 1 or 2 times. (see chart below)
Janna Finch, researcher at Software Advice says: "While asking previous donors to give again is a solid fundraising strategy that all nonprofits should use, most supporters don't appreciate methods of asking that disrupt what they are doing, such as a telephone call. But most are very receptive to and appreciate more passive ask methods, such as a personalized letter or postcard sent in the mail."
(You can see the full report here.)
Software Advice IndustryView: Repeat Donations Survey Report
from
Software Advice
Donors want your charity to remain visible.
Seek to be attractive. Focus on this and resources will find their way to your nonprofit.
Be Discoverable.
Information is easily found online or offline.
Be Distinguishable.
Your unique identity is easily recognized.
Be Clear.
Your message is easily understood.
According to Software Advice's Finch: "The fundamental reason people choose to donate is because they want to help. Nonprofits that effectively highlight program successes prove to supporters that their dollars are well spent, thus inspiring donors to give again. This is reflected in our finding that 60 percent of donors want impact stories to see how their donation is making a difference. The main finding from our research is that impact stories and traditional direct mail thanking a donor for their contribution are effective strategies that facilitate repeat donations."
Video is one presentation medium used to promote visibility. Here's a great one put together by Storytellers For Good. Follow 3 homeless runners as they take on the Chicago Marathon with the help of Back on My Feet Chicago.
Generosity has a cycle too.
Remember that donors are clearly on overload. Getting etched into their minds sure isn't easy. But making your organization unforgettable- even when donors themselves are experiencing tough times-is critical in establishing a pool of contributors that continually replenish themselves. Let's face it: regardless of the season, small nonprofits need steady cash flow to be resilient. 
So how can your nonprofit get that accomplished from down in the fundraising trenches? To find out, I asked an inspirational nonprofit leader to get some clues.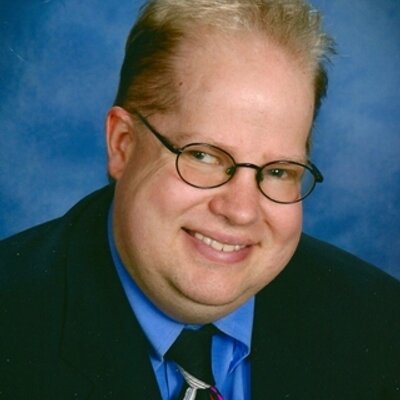 Brett Wilson is the Founder of Walking Miracles, a  West Virginia 501c3  non-profit organization that empowers children, young adults, adolescents, childhood cancer survivors and their families by connecting them  to resources and referral networks that provide hope, and support through their cancer journey. Brett started fighting cancer when he was two years old. Now he fights to make sure parents can take care of their child, without wondering how to get them there for treatment.
q. Brett, what moves a donor to make recurring gifts to your organization without even being asked?

Developing and maintaining strong relationships within our community is an important part of our connection to donors. Some donors-or someone close to them- have had a life experience that directly correlates to our mission. These individuals can easily relate to who we are and what we stand for. This is a very important factor in recurring giving. Hearing our stories, feeling our passion and seeing our impact amplify a donor's interest in fighting alongside us.
q. How do you highlight accomplishments for donors?
Existing and prospective donors can learn about our accomplishments in many ways. Walking Miracles uses a combination of print media, broadcast media and website updates to keep contributors up-to-date. We issue press releases, have articles published in the newspaper, distribute a newsletter, have a
YouTube video channel
and provide highlights on our website, including through a blog. Using a mix of media allows us to enjoy multiple benefits when seeking to increase our visibility.
q. How do you communicate appreciation to donors?
In the case of business owners, we advertise for them via the Web and make referrals to their businesses. Of course, we also send thank you notes to all donors.
q. What do you say in a personal thank you letter?
We always thank them for their time, interest in our nonprofit/cause and donation. We reinforce how important their gift is in making a positive impact on the families we help. Where would we be without their generosity? In expressing our appreciation, we make it clear that our organization simply doesn't work without their support.
q. Brett, what does it take to turn a person into a donor evangelist for your organization?
Education is the key. (1) Fully educate the person about your organization. They need to have a deep-not only surface level- understanding of your cause and the impact your organization is having. (2) Educate them about engagement. Help them understand how critical-not just important-their involvement is. (3) Provide education that allows the person to clearly-not with cloudy lens-see the link between their donation and the families being served.
Faith is to believe what you do not see; the reward of this faith is to see what you believe.
St. Augustine